Samsung Galaxy Note 7 and iPhone 7 may feature Gorilla Glass 5, here's what that means
59

Smartphones break. They get dropped, sat on, and tossed around on a regular basis, which is why they all let the magic smoke out sooner or later. Alas, smartphone makers can't make people treat their gadgets with greater care. They can, however, make tougher phones.
This is where Gorilla Glass comes into play. Over the past decade or so, this cleverly engineered material has found its way into numerous smartphone models, protecting their most vulnerable component – the display – from damage. And now, in its fifth generation, Gorilla Glass is more awesome then ever. So awesome, in fact, that Samsung and Apple could be in talks with its maker, Corning, about using Gorilla Glass 5 in their upcoming devices. According to rumors, that is. But what makes Gorilla Glass 5 so special and what are its key strengths? Well, let us explain.
How is Gorilla Glass made, anyway?
If you take a handful of beach sand and heat it up to a few thousand degrees, it will melt and turn into glass. In a nutshell, this is how people have been producing the versatile yet fragile material for ages, using it to make anything from skyscraper windows to those cutesy mason jars they sell at IKEA.
Gorilla Glass is like glass on steroids
Making Gorilla Glass, however, takes a few extra steps. To obtain the desired properties, glass is chemically strengthened by being immersed in a hot potassium salt bath – a procedure that causes an ion-exchange process to occur. Sodium ions in the glass are replaced by potassium ions, which are larger in volume and occupy more space. This gives the material greater resistance to scratching and cracking. Of course, that's just an overly simplified description of the glass's manufacturing process, as a number of other sophisticated procedures are involved, some of which exclusive to Corning.
On a related note, other types of strengthened glass are made in a similar fashion. This includes the cover glass on the iPhone 6s, which is manufactured using a dual ion-exchange process.
What makes Gorilla Glass 5 special?
Each successive generation of Gorilla Glass brought improvements to the overall durability of the material, but the launch of Gorilla Glass 5 sure seems like Corning's greatest leap forward to date. According to its maker, the material will survive a 1.6-meter (5.25-feet) face-down drop onto a rough surface in up to 80% of cases. That's basically a drop from shoulder height – while taking a dramatic group selfie, for instance. By comparison, Gorilla Glass 4 could achieve such a success rate from a height of only 1 meter (3.3 feet). It was still up to two times stronger than Gorilla Glass 3, though. Needless to say, Gorilla Glass 5 also promises great touch sensitivity and optical clarity, just like its predecessors.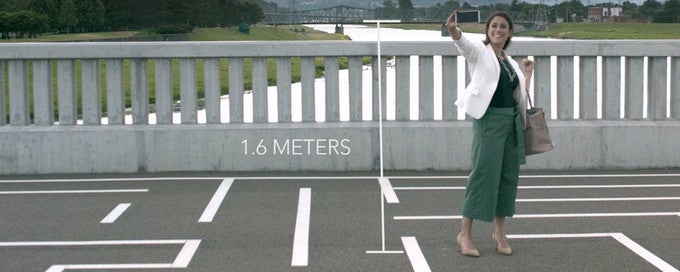 What a 1.6-meter drop would look like
So, what does all this mean for the Galaxy Note 7 and iPhone 7?
To be clear, Samsung has not yet confirmed that Gorilla Glass 5 will be used in the
Galaxy Note 7
, but the rumors claiming that's the case are believable. As its maker announced, GG5 is
"commercially available and is expected to be on product models from leading global brands later this year."
Moreover, this won't be the first time when a new generation of Gorilla Glass debuts on a Samsung product. Gorilla Glass 4, for example, first appeared on the
Samsung Galaxy Alpha
. The material was later used on the
Galaxy Note 4
as well.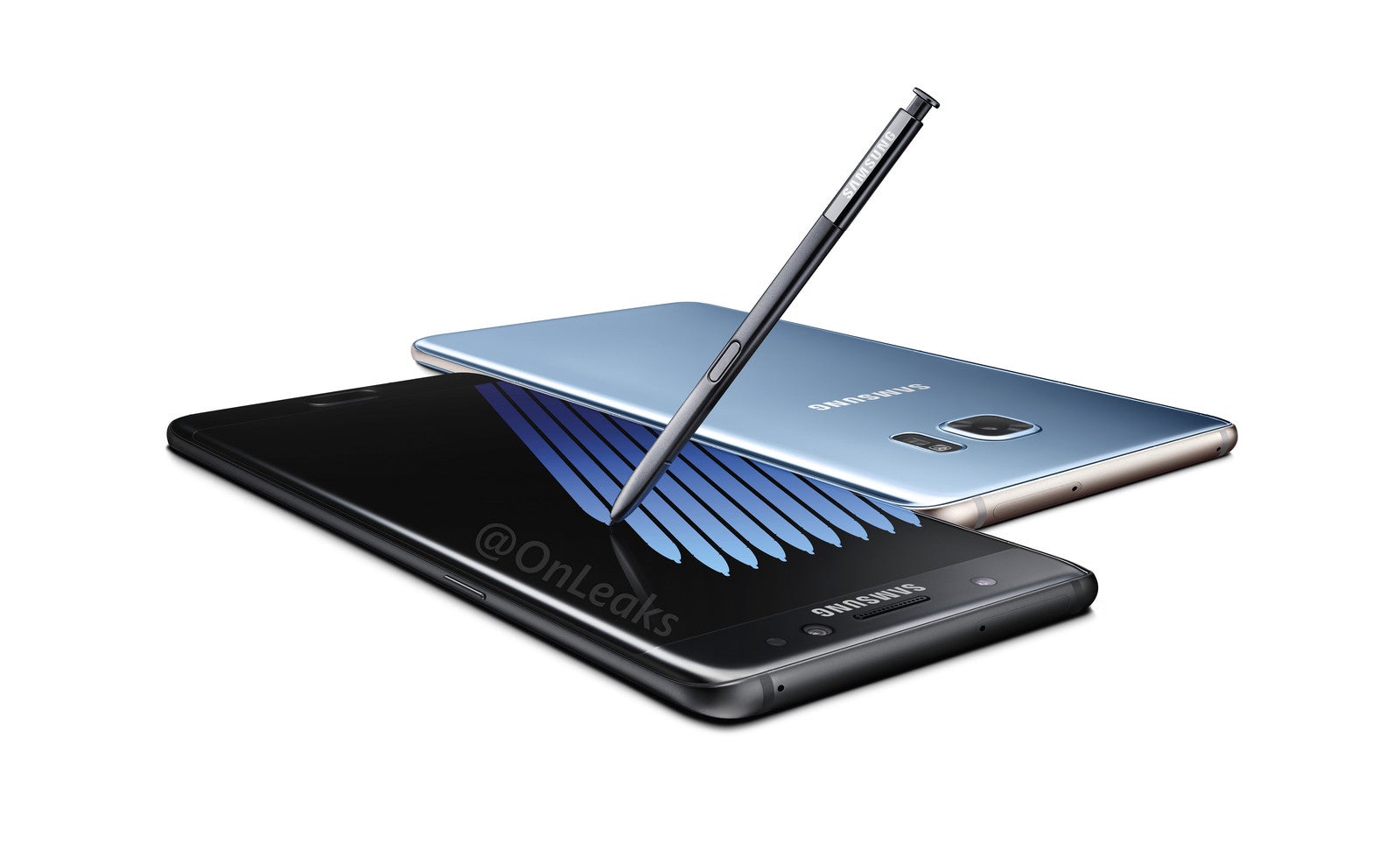 The Galaxy Note 7 could be the first phone to feature Gorilla Glass 5. (Image by OnLeaks)
As far as the next
iPhone
is concerned, its screen is very likely to be covered by strengthened glass made by Corning. It won't be necessarily called Gorilla Glass 5, but it could very well be manufactured in a similar way, having identical mechanical and optical properties. The scenario seems plausible, as Corning has a history of working with Apple, supplying cover glass for a number of iPhone models (including the iPhone that started it all). The material has never been referred to as Gorilla Glass, however.
Gorilla Glass 5 is tough, but not invulnerable. Its optimal implementation is of great importance
In any case, it should be noted that the level of protection provided by Gorilla Glass 5 depends not only on the material's strength, but also on the way it has been implemented. Naturally, a thicker layer of the glass will be tougher to break, yet a manufacturer could choose to go for a thinner layer in order to design a slimmer device overall. Furthermore, every curve along the glass surface and every protrusion above the handset's frame would be practically a weak spot – a spot where a crack will surely occur if enough impact force is applied.




To sum it all up, Gorilla Glass 5 will be tougher, but it will not be indestructible. It will surely break if its implementation in the Galaxy Note 7 or the iPhone 7 isn't optimal or if you simply happen to drop your phone the "right" way. Still, we're optimistic about the performance of the material's newest generation, especially given the substantial improvements demonstrated in lab tests. More on the matter is likely to be made known in just a few days – on August 2, when the Galaxy Note 7 is expected to be announced.