Here's the dongle you'll need for headphones on the Galaxy Note 10
41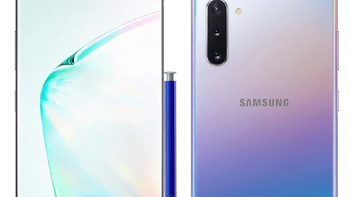 It almost doesn't feel real but alas, Samsung's ditching the 3.5mm headphone jack on the Galaxy Note 10 and there's nothing we can do about it. The change isn't quite official yet but it will be in less than a week and to help mark the occasion it seems the company has
created a dongle
for the millions of wired headphone users out there.
The adapter, which will presumably ship inside Galaxy Note 10 and Galaxy Note 10+ boxes, should also be available to purchase separately via Samsung's website and inside physical stores in the case of loss, damage, or perhaps even the worst scenario possible – theft by an iPhone user. When you receive your 3.5mm to USB-C dongle, be it the original or a replacement, do make sure to keep it closely guarded as Apple users are often on the lookout for new ones to replace their originals even if their phones don't have USB-C ports.

Pricing information is yet to emerge but 3.5mm adapters typically retail at $9.99. For this price, consumers gain access to a sleek, minimalistic design that's characterized by a rubber material. On one end of the dongle, users will find a modern USB-C connector with an outer aluminum layer that allows it to fit perfectly inside Galaxy Note 10 and Galaxy Note 10+ USB-C ports. Because the port isn't proprietary, the dongle should work with most other Android smartphones.

On the opposite end of the adapter sits the elongated tube which was previously built into Samsung flagships. It offers the exact diameter required to fit a 3.5mm headphone jack perfectly and will allow users to continue using their legacy headphones. Lastly, connecting both ends of the dongle is a short cable.