Samsung Galaxy Nexus on display in NYC, still not available for purchase
27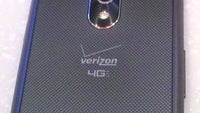 The
Samsung Galaxy Nexus
for Verizon may not be out yet, but if you simply cannot wait to experience the Android Ice Cream Sandwich goodness first hand, the Samsung Experience store in New York City is the place to go to. Located at The Shops at Columbus Circle, Time Warner Center,
the store has a unit of the Galaxy Nexus on display
and customers are free to play with it.
However, the Galaxy Nexus is not available for purchase just yet, and the title card only vaguely mentions that the smartphone is "coming soon" instead of hinting towards a possible release date. Furthermore, the manager of the store could not provide any information regarding the Galaxy Nexus release date, as it becomes apparent from a comment posted by the very same guy who took the photos you see below. On the other hand, it seems like everybody is expecting the Samsung Galaxy Nexus to be on Verizon's shelves by the end of this week, and the fact that
accessories for the smartphone have started popping up
further adds credibility to that.
So, if you happen to live near the Samsung Experience store, feel free to stop by and check what Ice Cream Sandwich is all about. Of course, do not hesitate bragging about it in the comments below afterwards.