Samsung debuts Galaxy Fold Premier Service in the United States
7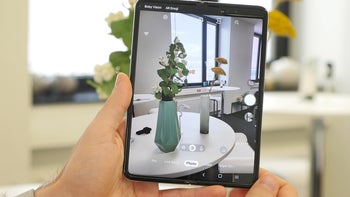 If you're one of the not so many
Samsung Galaxy Fold
early adopters, you'll be happy to know that the South Korean giant has just updated the Samsung Members app to enable you to use the company's Premier Service specifically designed for those who bought its foldable smartphone.
Spotted by
SamMobile
, the new Samsung Members update is only rolling out in the United States, the only place where the Galaxy Fold Premier Service is available for the moment. The concierge service provides Galaxy Fold owners with 24/7 support via telephone or video chat.
It's the least Samsung can do considering this is a $2,000 phone we're talking about. Not to mention that the Galaxy Fold is a very delicate device that does not seem to meet the manufacturing standards imposed by Samsung.
Having the option to call an expert when your very expensive phone has an issue, regardless of the day and hour, isn't something that Samsung invented. Vertu was one of the companies that offered this type of concierge service for its luxury phones, but most of the brands that sell very expensive phones offer 24/7 support to their customers.
If you're one of the not so many Samsung Galaxy Fold owners in the United States, you should look for a Samsung Members update to benefit from the concierge service.