Samsung Flow, the company's take on Apple's Continuity, launched in beta
66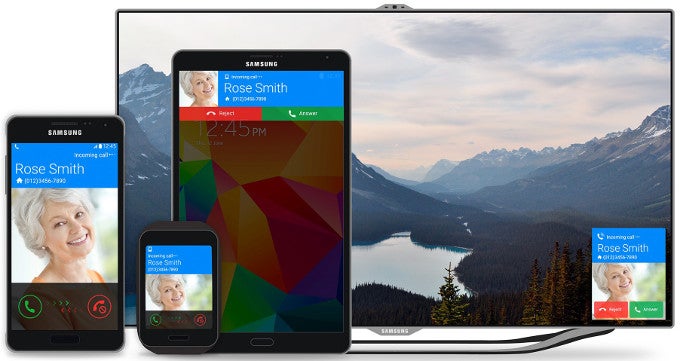 Last November, Samsung took the wraps off Flow, a system devised with the aim of promoting better communication between its vast assortment of electronic products. From smartphones to smartwatches, tablets to TVs, Samsung envisions a platform of unity, where files transfer seamlessly and, more importantly, consumers flit between devices with no effort and no interruption. Today, the first step towards this movement has spawned the release of Samsung Flow to the Play Store in beta.
In this Digital Age in which we live, one device is simply not enough, and even your average, not necessarily tech-savvy consumer will probably own at least a smartphone, tablet and either a desktop or notebook. More often than not, though, these devices feel like completely separate entities, and this is a situation that the industry's foremost companies have sought to rectify in recent times.
We know, for example, that one of the fundamental principles of Windows 10 will be to better amalgamate Microsoft's platforms for phone, tablet, desktop and console. Apple's iOS and OS X, meanwhile, have long been spiritually connected, but with the recent Continuity initiative having added such features as
Handoff
, those heavily invested in Apple products can pick up where they left off when moving between Mac, iPad, iPhone or iPod touch.
Continuity largely encapsulates what Samsung looks to be building with Flow. It's divvied up into three major sections; 'Transfer', for moving content between Samsung devices; 'Defer', aimed at syncing tasks between devices, and Notify, which promotes the sharing of notifications between devices. The latter feature does not yet work, however, and at present, Flow is limited to the Galaxy S5, S6, S6 edge, Alpha, Note 4, Note 4 edge and Tab S.
Below is a video illustrating what Samsung
wants
Flow to do -- what it may
eventually
be capable of -- but due to its unfinished nature and the fact that few will own more than one of the aforementioned devices, probably
won't
do for most people. Still, if you meet the device prerequisites, and you'd like to give Flow a try despite its rough, still-in-beta state, the direct Play Store link is at the foot of this article.