Samsung Epic 4G Touch buyer gets surpise after purchasing unit at Best Buy
45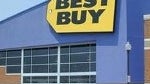 An Android Central forum member made his way to the local Best Buy store in Riverside, California to buy the Samsung Galaxy S II, Epic 4G Touch. Of course, it is Best Buy's policy (as is the policy in every store) to sell you an unused handset. So while the rep was finishing filing out all of the necessary papers, the customer checked out his new phone and lo and behold,
found a vulgar image in the gallery
. The reps passed the phone around the store-ironically, they didn't seem to know that the device had actually launched that morning-until the store manager became involved.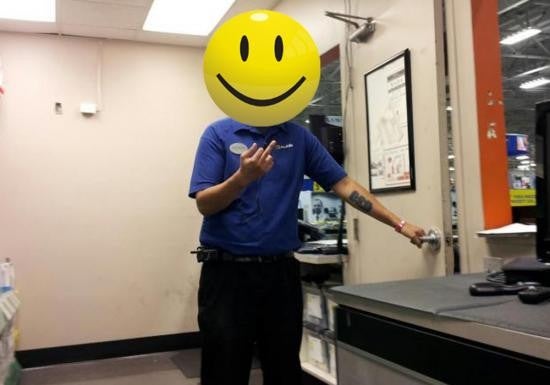 The vulgar image (happy face added to protect rep's identity)
The excuse the manager gave was, yeah, lame. He said that whenever new devices come in, the techs like to play around with them (obviously!) When asked about the picture on the phone, he said that
it should have been deleted first
, which of course, isn't really the point. Not exactly happy with the manager's response, the customer drove back to the store and spoke with a different manager who understood how serious a matter this really was. This manager apologized and said that this was not typical Best Buy behavior. She assured the customer that the rep pictured (his name is Victor, according to the customer) would be properly reprimanded and the customer would exchange the unit for a new one. Best Buy also
threw in a $25 gift card
. By the way, the first model was having problems charging up, so the customer was happy to make the exchange.
When we run happily over to the local store to purchase that hot new device, we always assume that the new device being handed over to us is indeed new. But as this story illustrates, you really never know if that hot new phone has been manhandled before you ever get a chance to use it. Has an incident like this ever happened to you? Drop us a comment in the box below!
source:
AndroidCentralForum