Samsung Display said to terminate its contract as Apple supplier next year
44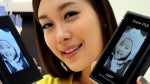 Samsung and LG have been chief suppliers of screens for Apple's gadgets since the dawn of the mobile revolution five years ago. When troubles arose with the elaborate "Resolutionary" display of the
new iPad
, Samsung picked up the initial slack from the other manufacturers which were struggling with yields, but later on LG and Sharp caught up.
Samsung is still the largest Apple screen supplier, with the first six month of this year alone shipping 15 million panels to One Infinite Loop. The second half of the year saw a dramatic decrease, though, said the source: "
Samsung shipped less than 3 million to Apple during the third quarter of this year and we expect the quarterly shipment in the fourth quarter to fall to some 1.5 million.
"
Now all this seems to be coming to an end, as one unnamed Samsung Display exec allegedly said his company will be terminating the contract with Apple next year, due to the changed relationship with suppliers Cupertino is imposing - the price per pixel from the iPad 2 to the new iPad has fallen more tahn twenty times for suppliers. Well, that, and one unfortunate lawsuit, too, we'd wager to guess., though here is the official's statement:
We are unable to supply our flat-screens to Apple with huge price discounts. Samsung has already cut our portion of shipments to Apple and next year we will stop shipping displays
Apple is already rumored to search for an alternative to Samsung's processor foundry that supplies the silicon in the iPhones and iPads, and a diversified screen supply chain away from Samsung also seems to be in the cards for next year.
Samsung racks up a huge revenue stream from Apple, supplying it with screens, processors and memory chips, but the profit from these is not much compared to the margins it commands on its own handsets anyway. The Koreans have allegedly said the loss of Apple as an LCD screen customer will be somewhat offset by new orders from the likes of Amazon. Cutting supply relationships won't be the end of the world for both companies, it seems.
source:
KT