Samsung Continuum compared in head-to-head battle with other Verizon heavyweights
2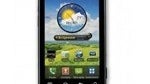 Interesting comparison chart leaked straight from Verizon shows the mythical two-screened Samsung Continuum head-to-head with some of the heavyweights on the Verizon line-up. So... let the comparison begin.
Samsung Continuum
is set to pack with 1GHz Hummingbird processor, 512MB of ROM and 384MB of RAM, 5MP camera with LED flash and 720p video recording, along with 802.11 b/g/n Wi-Fi and 3G mobile hotspot for up to five devices.
These are the main facts put in a list and, in all honesty, when the specs of the Continuum are compared to the specs of the DROID 2, DROID X, DROID Incredible and Samsung Fascinate, there aren't any striking differences, but Samsung Continuum has one very obvious advantage – the combination of two Super AMOLED screens.
The main one is a 3.4-inch Super AMOLED capacitive touch-screen display with a resolution of 480x800, while the secondary display is just 1.8-inch Super AMOLED and its resolution is 96x480.
The second display's power consumption is obviously lower and it will be used as a status updater with RSS feeds, weather reports, stock information and so on when you don't need all the functions of the Continuum.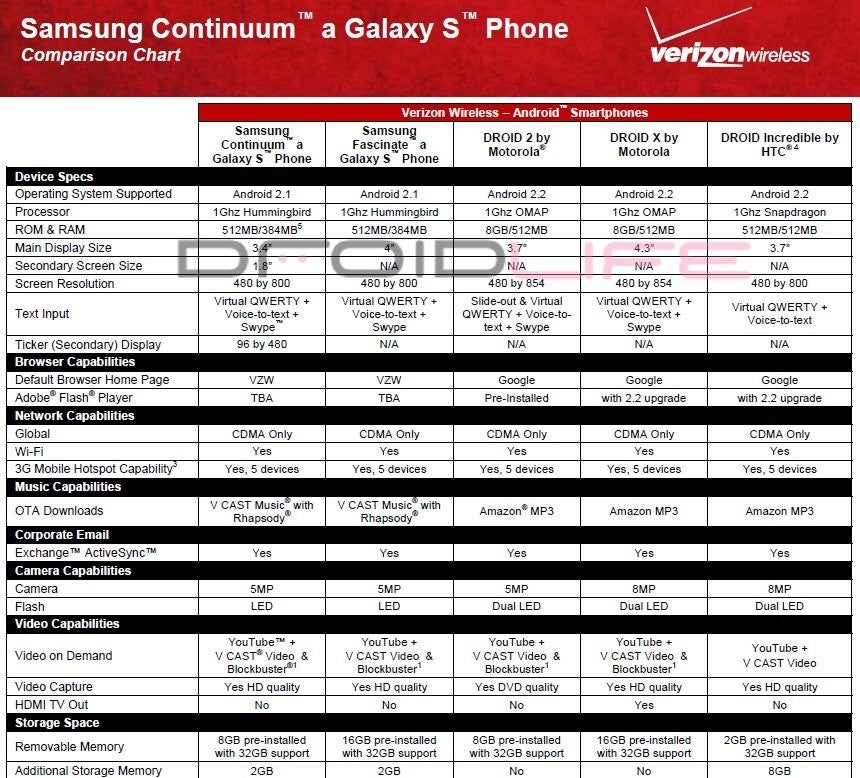 It will presumably operate in the same way as the mainstream news channels – when you watch CNN for example, you have a sweetie talking about the latest G8 meeting, while below you see all the revalent information you need on the stock market. And let's face it – if you are a trader, it's a big help with the Bank of Japan doing interventions week in, week out. Even if you are not, you still need the weather forecast.
The only downside of the Continuum is that it will be packed with Android 2.1 at launch, but we can only hope that it will get the Froyo treatment in the very near future. The handset's rumoured release date is November 11.
source:
Droid Life
via
Engadget
Recommended Stories