Salt Lake City is inked to receive AT&T's 4G LTE network later this year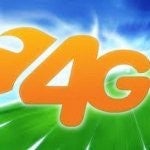 Wonderful news to the residents in
Salt Lake City
, that's because they're set to be graced with AT&T's next-generation
4G LTE network
.
Indeed it's fantastic to know that it's coming, but the carrier didn't explicitly provide a date on when it'll actually arrive. Instead, we're given a time frame of "
later this year
," which means that it could be either very soon or right before the new year. Nevertheless, we're sure that residents will be gladly waiting for its arrival, since as we all know, it brings forth data speeds that are wickedly faster.
In the greater scheme of things, customers in the area can now look forward to making good use out of LTE enabled devices like the Samsung Galaxy Note, Nokia Lumia 900, and the upcoming HTC One X. Still, we're hoping that its arrival is closer to the horizon, as opposed to waiting to the literal tail end of the year.
Jennifer Robertson
, vice president and general manager for the AT&T Rocky Mountain Region, said, "
AT&T customers in Salt Lake City can look forward to even faster mobile Internet speeds before year's end, on our leading lineup of smartphones and devices. We're excited to bring Salt Lake City all that 4G LTE has to offer. Our teams will be working hard across the city toward our upcoming launch
."
source:
AT&T