Sales tactics to watch out for when buying a phone
48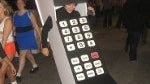 Ah, there's nothing more satisfying and fun-filled than going out to your local wireless shop to
pick up a brand spanking new phone for yourself
, right? Seriously, it's like Christmas time as you're left checking out all the new tech within the store – comparing each and every one to make that stupendous decision. Some of us will naturally do our homework, thus, making it ever so easy in finalizing our purchase. However, for other people, especially those who aren't as well informed, they mainly reserve their decision based on the recommendations by the sales staff at the store.
By now, it's safe to say that we've all had our various degrees of shopping experiences surrounding a new phone – with some being awesome, while others being downright frustrating. For the average Joe, they don't know it, but as soon as they set foot in the store, you're simply dollar figures to the eyes of most sales employees. Then again, we can say the same thing about other sales people in other industries. Nevertheless, you really need to be more mindful when it comes to shopping around for your next device – or risk coming home with your wallet drained and a bag stuffed full of things that you might not actually need.
Knowing that, let's take a look at some
sales tactics to watch out for when buying a phone
. Of course, we're certain there are some other ones not listed below – so be sure to share with us your experiences.
Recommended Stories