Sales for Microsoft's KIN phones tallies in at 500 units so far?
14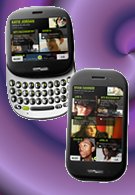 It'd only be natural for a company or wireless carrier to brag about sales numbers if a handset launch has proven to be a huge success – as evident with Sprint's most recent admission to the HTC EVO 4G's launch. Conversely, there is usually a low key approach if it doesn't live up to expectations or deemed as a complete and utter failure. It has been over a month since Microsoft's KIN phones made their debut on Verizon and we have yet to hear anything from either parties regarding sales figures or even small insights to its progress. If
Best Buy's move to lower the prices
of both phones have any kind of indication, it may not be looking too pretty for Microsoft. The handsets may not have garnered the appeal or attention it wanted just yet, but BusinessInsider claims to have heard a rumor that the Redmond based company has seen 500 phones sold so far. It may be easily considered a quaint figure when you think about the millions of customers on Verizon, so with that in mind, it may look unfathomable to almost anyone – even more when commercials are in rotation constantly. Even though it's just a rumor, Microsoft's lack of spilling any figures or mentioning anything regarding the social networking handsets does cause for some alarm – now more than ever if this rumor does pan out.
Microsoft KIN ONE Specifications
|
Review
Microsoft KIN TWO Specifications
|
Review
source:
BusinessInsider
via
WMPoweruser