Sailfish OS discovers its MeeGo roots on the Nokia N9
8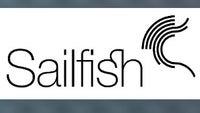 A video of Sailfish OS 1.0.1.10 running on the Nokia N9 has hit YouTube. The port is unofficial, and at this early stage misses a lot of core functionality, such as camera, GPS, Wi-Fi, Android compatibility, and even basics like proper time and date. For the curious, the ROM is available at the Mer Project Wiki, although the installation procedure definitely isn't for the fainthearted. The instructions are available in the video's description.
Sailfish OS's MeeGo heritage truly shines on the Nokia N9. Interestingly enough, the first videos of the new operating system that appeared at the time of its announcement (last November) showed it running on a
Nokia N950
, the hardware of which is mostly similar to that of the N9. Jolla, the former Nokia employees who created Sailfish OS and its attached smartphone, previously confirmed that the operating system can be ported to the N9, although such pursuits will be left in the community's hands.
Jolla launched the first Sailfish OS-powered device
on November 27 in Finland
, with a global roll-out expected soon. After Nokia basically became an instance of Microsoft in the Finnish eyes, their ambition is to become the local phone maker that Nokia once was. Although an independent and professionally developed product, the Linux-based Sailfish OS is open-source and Jolla actively nurtures its developer community. The OS is already compatible with Android apps and, in the future, it will be offered to Android users for free side-loading on their devices.
source:
GSMArena
and
Wikipedia