Safari the dominant mobile browser in 2012, IE tops for the desktop
40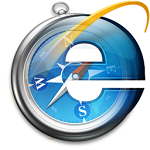 According to Net Marketshare data, quoted by Ars Technica, Safari and Internet Explorer finished 2012 with remarkable market shares, which does not change the landscape at the top, but there was a lot of activity with the other competing browsers.
In the mobile front, Android's standing was stronger at the end of 2012 than it was at the beginning, putting it in a comfortable second spot of 22%. Opera mini saw decline through the year, but made a noticeable uptick to keep itself above a 10% share at the year's end. Microsoft's place on the mobile web is noteworthy because for the first time in years, it broke more than 1% at the end of 2012. Yes, that is still miniscule, but that is an indicator of strong growth, since 1% of a larger market compared to two years ago may indicate that Windows Phone is gaining some traction. Symbian is still moving the needle with 0.77%, BlackBerry is a point higher at 1.77%. Safari dominates with over 60% share of the mobile browser landscape.
In desktop browsers, Internet Explorer maintained it dominance thanks to continued strength in Windows 7 and Internet Explorer 9, giving it an overall market share of about 55%. Firefox held on to second place at just under 20% while Chrome gained a sliver of ground to just a hair over 18%. The rest of the field (Safari, Opera, etc) were all well under 10%.
The interesting news lies with Microsoft, despite its minute, yet significant gain in mobile, and its commanding hold in the desktop overall, according to data from Net Market Share, Windows 8 registered 1.72% compared to 45% for Windows 7 and 39% for Windows XP, which is not a stellar showing for Windows 8. Akamai is not identifying Internet Explorer 10 in its statistics yet, but is registering an "unknown" browser, noting a sharp increase on Christmas day from
1.3
% to
2.4
%. That may mean a bunch of Surface tablets and Windows 8 computers got unwrapped.
Double-click the images to zoom-in if you want a closer look.
source:
Ars Technica