SILVIA project for Android aims to topple Siri and S Voice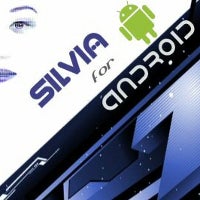 Symbolically Isolated, Linguistically Variable, Intelligence Algorithms (SILVIA) sounds pretty sci-fi, but the folks over at Cognitive Code think they have what it takes to be better than popular natural language voice assistants for mobile like Apple's Siri or Samsung's S Voice.
They might have gotten their confidence from the fact that the technology behind "
SILVIA is being used for training and simulation applications by the US Army
".
With
SILVIA for Android
the goal is to help interacting with your phone as if you would naturally talk with a human being, but through a process that always runs in the background of your system, learns about and memorizes tidbits of your personality, so it can serve its digital butler duties better.
Cognitive Code thinks of introducing its patented process in many other devices like cars and toys, but your personal smartphone is, of course, a natural fit. Best of all - it runs directly on your phone or tablet, so the conversations with SILVIA will stay encrypted on it, rather than be trusted to Apple's or Samsung's servers. Oh, and it will ship initially with three personalities, including a snarky one.
The creators have commenced a Kickstarter project for polishing an app with the technology and bringing SILVIA for Android to its retail phase by mid-December, which you can check on in the source link, after watching the innovative way to interact with SILVIA in the video demo below by CEO Leslie Spring.