SEC looking at suspicious option trading before rumor of Samsung-BlackBerry talks was reported
21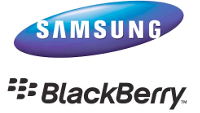 The U.S. Securities and Exchange Commission is looking into a suspicious surge in BlackBerry call option purchases made on January 14th. Before the market closed that day,
a report that Samsung was talking to BlackBerry about purchasing the company
sent the latter's shares soaring 30% to a price of $12.60 from the previous day's close at $9.71.
Call options are financial instruments that allow the buyer to purchase 100 shares of stock in a company for a set price during a specified period. On January 14th, just hours before Reuters moved the rumor on its wire, someone purchased 2000 BlackBerry January 10 calls giving them the right to purchase 200,000 shares of BlackBerry for the price of $10 before they expired on January 23rd. The very risky investment was purchased at a price of 10 cents each ($20,000) and later hit a high of $2.55. At that price, the calls could have been sold at $510,000 for a nifty profit of $490,000. However, it is unclear whether the buyer of the options cashed out with such a huge gain.
After the market closed, Samsung denied that it was talking to BlackBerry and the shares opened down over $2 at $10.36 the next morning, never trading higher than $10.71 the whole day. That would have given the option buyer a chance to turn a $20,000 to $120,000 profit on his calls. If the investor held on until the option's last trading day, he could have sold the calls for approximately 70 cents giving him a $120,000 profit.
The report by Reuters stated that Samsung was planning to purchase BlackBerry for a price between $13.35 to $15.49. That represented a premium of 38% to 60% over BlackBerry's trading price at the time. The SEC is investigating whether the source of Reuters' story purchased the calls. Reuters stressed in a report on Sunday that it is not a target of the Agency's probe. Because there were only six trading days left until the calls expired, and with BlackBerry trading for less than the $10 exercise price, only someone certain of a quick price rise in BlackBerry's stock would have purchased $20,000 worth of the calls in question on the afternoon of January 14th.
source:
CNBC