Rumored T-Mobile USB broadband card launching in March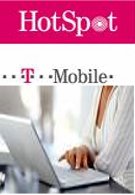 With their 3G network up and running, rumors have it that T-Mobile will be soon launching a USB mobile broadband card to give users internet access. Although they are the last major domestic carrier to launch a 3G network, customers will be glad to know that it will offer connectivity via T-Mobile's 3G,
EDGE
, and Hotspot service. It is speculated that the launch date for the USB 3G stick will happen around March 25 which will also include 8 GB of data storage on the card for various files or documents. Pricing for the service is looking to be at $59.99 with the usual standard data cap at 5 GB per month. No word yet as to the pricing for the device itself. Nonetheless, T-Mobile customers can finally start accessing fast wireless internet connections in pretty much anywhere T-Mobile service is offered.
via
TmoNews