Rogue insider leaks Samsung Bixby Voice launch date on Reddit
11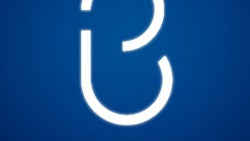 With the launch of the
Galaxy S8
, Samsung introduced its own (new) voice assistant — Bixby. And the company seemed to be putting a lot of eggs in the Bixby basket — not only did it say that the AI will one day grow up to be an irreplaceable part of the users' Samsung experience, it even outfitted the Galaxy S8 and
S8+
with a hardware button solely dedicated to the assistant, as if to back up the claims.
But, thus far, US users have been unable to interact with one of Bixby's most important features as a smart assistant — its voice recognition is still offline. According to some unnamed sources,
the delay
was caused by a "lack of resources" and an inability to "teach" Bixby proper use of the English language. However, it seems the assistant is almost ready for prime time.
Well, an unknown leakster, who seems to be a Samsung insider, has taken to Reddit to let us know that Bixby Voice will finally be launching on the 18th of July, this next Tuesday. The leak comes in the form of what looks like an inside email, letting staffers know that the feature is about to be enabled and giving them a link to a webinar training, so they'd be ready to support customers in the future.

Meanwhile, users and app developers are still
finding ways to re-map
that hardware Bixby button, as people don't seem to find Sammy's voice assistant to be that important of a feature. Think Bixby Voice has a chance at changing that?