Reuters: Apple iPhone X will be a tough sell in China
22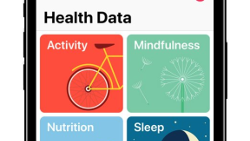 A report published today by Reuters pours cold water on the idea that the tenth anniversary Apple iPhone X will turn around Apple's declining sales trends in China. After reporting six consecutive quarters of lower iPhone sales in the country, Apple now finds itself the fifth most popular handset brand in China after local manufacturers Huawei, Oppo, Vivo and Xiaomi.
During the first half of the year, Apple's share of the Chinese smartphone market (based on shipments into the country) dropped to 9% from 14% in 2015. You might remember that the September 2014 launch of the
Apple iPhone 6
, with its larger screen size of 4.7-inches (and 5.5-inches for the
Apple iPhone 6 Plus
) captured the attention of Chinese consumers. Subsequent models have not received the same acclaim in China, nor have they been rolling out of the stores at the same rate.
Perhaps the main reason why the iPhone X won't turn things around for Apple in China is the price of the device. At the rumored $1,000-$1,200 price range, the tenth anniversary iPhone costs twice the average monthly paycheck received in the country. Consider this comment from 23-year old Angie Chen, a project manager in Nanjing who currently owns the iPhone 6. "I'll wait for a drop in price, it's too expensive," Ms. Chen said when asked about whether she would purchase the iPhone X.
According to Chinese consumers, the
Apple iPhone 7
flopped in the country because it was too similar to previous models. Even with all of the new features coming to the iPhone X such as facial recognition, wireless charging, an OLED panel and an edge-to-edge display, it doesn't appear to be enough to generate interest in the phone.
Wang Yang, who owns a smartphone store in Beijing, expects more sales of the iPhone X to take place online where they can be purchased using an installment plan. Yang says, "We will continue to stock the cheaper models or we won't sell much."
source:
Reuters