Retina display production may delay iPhone 5S and new iPad mini release
15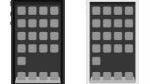 It's not the biggest delay ever, but when you only release one new phone a year, any delay is going to annoy a lot more people. We've been working under the assumption so far that Apple would be announcing and releasing the iPhone 5S in September, but a new report is saying that release date could be pushed back until October.
The report comes from Citigroup analyst Glen Yeung, who is saying that the iPhone 5S has hit some production troubles, and specifically troubles with the display components. Because of this issue, it's looking less likely that Apple will be able to hit its early September target, and may have to push back the release between 2 and four weeks.
Yeung also says that there are production issues with the Retina display for the next generation iPad mini, which could push back the release of that device to Q4 of this year.
Maybe most interestingly, Yeung says that despite the delays with the iPhone 5S, he still expects Apple to release the iPhone 6 in Q1 of 2014 and break the yearly release cycle.