Results: in-ear buds have a third of users dissatisfied
15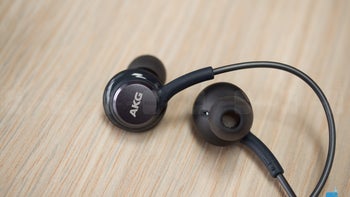 In-ear earphones are pretty much everywhere — almost every large manufacturer includes an in-ear headset with their phones, save for Apple and its signature EarPods. Samsung was on the earbud wagon for a while — in the
Galaxy S6
and
S7
period — but it has gone back to in-ear headphones with the AKG-designed headset it has been including with its top-tier hitters since the
Galaxy S8
.
With so many manufacturers going for the in-ear model, we had to wonder — what does the consumer think? It's a well-known fact that some people out there just don't have the ear canals capable of holding an in-ear in place. And, for some of those that can, jabbing an earphone in their ears and having the internal sounds of their bodies amplified is an uncomfortable experience.
So, we thought we'd ask — do we really love in-ears so much that all manufacturers choose that design to go with?
Well, according to our poll, two thirds of users love them, which is a very respectable part of the voters, sure. But 22% merely put up with them and 14% outright hate them, which — combined — is not a slice of the userbase we'd say is easily ignored.