Researches say 5G might bring a much needed surge to smartphone sales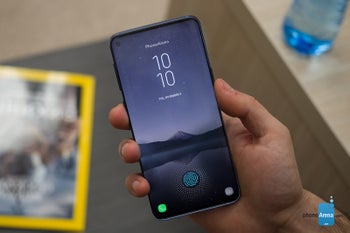 The stagnation of the smartphone market has been an ongoing topic of discussion among specialists. The lack of exciting innovation has made people unwilling to spend their hard earned money on a new device. Some experts think that 2019 might put an end to this unfortunate (for tech manufacturers at least) trend. The reason? None other than 5G.
At least that's what the folks at ABI Research think,
9to5mac reveals
. Generational leaps in technology don't happen very often, but 2019 is set to be the year when 5G will finally reach the hands of consumers.
It is expected that 5G will be used initially as a point of differentiation, but it could actually be the "silver bullet" that smartphone vendors are pinning their hopes on […] With 5G acting as the fulcrum, the market is also set to witness the introduction of new device form factors that leverage a host of new and improved technologies, activated by cues taken from the users' surroundings, applications, or circumstances.
Now, you might be skeptical about 5G's impact since it will take at least until 2020 before the technology becomes more widespread and useful, and you'd be right. However, with people holding on to their devices longer than ever, getting a phone without it in 2019 could mean that you'd miss out on 5G's benefits until your next regularly scheduled upgrade sometime in 2021 or even 2022. We all know people who are willing to get a new device right now but just can't pull the trigger on a purchase because devices nowadays don't seem to offer much of an upgrade.
It seems that experts think that 5G riding in on a white horse will provide the final push that will separate those potential buyers from their cash. Keep in mind that we're talking about the flagship market segment. That's where companies want to succeed the most and those are the customers that care about new technologies and pride themselves on being early adopters and ahead of the curve.
Will it work or will phone makers get the cold shoulder from consumers once again? 2019 will tell us.