Researchers find way to lower power consumption on some 3G devices up to 74%
4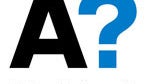 Developing countries have typically been slower to adopt mobile phone technologies due to the large energy requirements of these devices. Researchers at Aalto University in Finland have been working on a way to reduce power usage while maintain performance.
Professor Jukka Manner from Aalto University said, "
At the moment, only a small percent can access the Internet from a wired connection, but 90 percent of the African population lives in areas with mobile phone network coverage. Mobile phone usage is increasing rapidly, however the use of mobile Internet services is hindered by users not having access to the power grid to recharge their phones.
"
What they have come up with to potentially address this problem is
a network proxy that acts as middleman
. The proxy handles the majority of the data transfer so the processing load is removed from the phone and placed on the network proxy, in turn, allowing the phone to use less energy. While the amount of energy savings varies by device, studies showed that
some 3G smartphones where able to reduce their power consumption by up to 74 percent
.
In addition to the proxy device, researchers also concluded that by utilizing HTTP compression and more efficient data caching, similar to the compression developers like Opera use, the power consumption of most smartphones could be significantly reduced.
source:
Physorg
via
Electronista