Researchers demonstrate wireless power, charge devices from across the room
16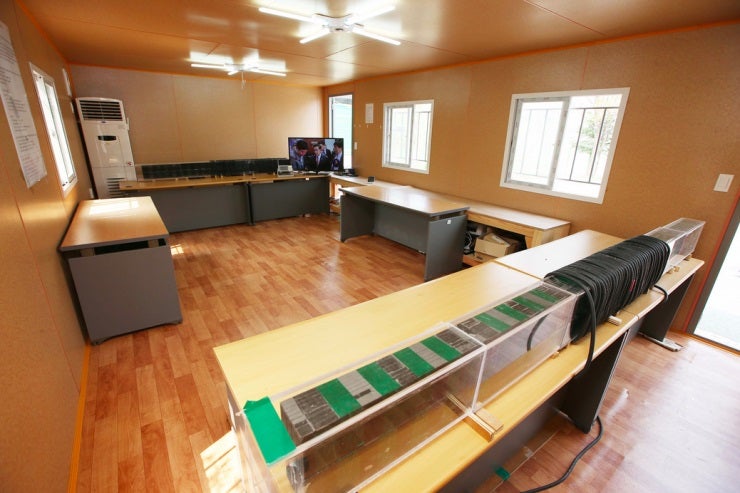 Even if you do not own one, you probably know what a wireless charging device is. Place your device on an inductive plate and the battery starts taking a charge. A group of talented scientists at the Korea Advanced Institute of Science and Technology demonstrated a system that can not only charge one mobile phone from up to 15 feet away, but 40 mobile phones simultaneously.
The technology, called Dipole Coil Resonant System (DCRS), uses magnetic fields which are capable of also providing power to larger appliances like televisions and laptop computers. DCRS is an evolution of technology that was worked on at MIT in 2007, called Couple Magnetic Resonance System (CMRS).
The difference is that the Korean researchers say they have achieved longer range and that their design is more efficient. The research team lead, Chun Rim, wants to see wireless power as common as Wi-Fi hotspots, "Just like we see Wi-Fi zones everywhere today, we will eventually have many Wi-Power zones at such places as restaurants and streets that provide electric power wireless to electronic devices."
With DCRS, it is possible to power a large LED TV along with 3 40-watt fans over a 5 meter distance. The maximum power output at 3 meters is roughly 1,400 watts. Efficiency diminishes over longer distances though. Still, at 5 meters, with outputs as high as 209 watts at 20kHz, DCRS can push enough power to charge 40 mobile phones at once.
There are a number of areas that need continued study before we see commercial applications to this technology. First, such an environment pretty much means that anyone with a credit card is going to have said cards erased every time they enter the room. Also, with the amount of power being transmitted as electromagnetic waves across a given space, there is no data as to what impact, if any, such energy would have on people, and pets, big and small.
We have to tip our hat to the idea though, keeping our phone charged simply by being in the room sounds pretty convenient, not to mention adios to wires tangling things up everywhere.
sources:
EurekAlert
via
GigaOM