Reports reveal the rise of smartphones as secondary reading devices
7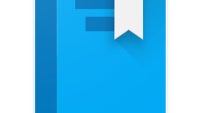 Although the main killing spree is probably over at this point, all signs seem to point that no electronics device is safe against the smartphone revolution. After pocket cameras, MP3 players, PDAs, basic GPS devices, and many others, the next device in the path of the smartphone is the e-reader.
Introduced in the 90s, electronic readers, or e-readers, have turned the publishing business upside down, quickly becoming a threat for paperback books. In the meantime, however, the e-reader gave way to generic tablets as the most popular form factor in the preferences of e-book readers. Now it looks like the modern lifestyle and the broad availability of smartphones are starting to give rise to wave of smartphone reading.
According to an extensive report recently published by the Wall Street Journal, the future of book sales is on the phone. However, this doesn't mean that people prefer to read on the limited screen real estate. It's just that most people always keep a smartphone nearby, which cannot be said for tablets or e-readers.
Quoting a report from Nielsen, the report says that e-readers have lost their place as the preffered device to read books on. Compared to 2012, when 50% of those interviewed said that e-readers such as the Amazon Kindle represent their first choice for e-book reading, just 32% of those interviewed made the same claim in a 2015 study.
For some years now, tablets have replaced e-readers as the go-to device for e-book reading. Over the 2009 - 2015 time period, tablets went from to 30 to 41 percent in the same survey question.
What's interesting to note, however, is that even tablets dipped a little - 3 percentage points between - since 2014.
The study reveals that smartphones are not very popular as primary reading devices. In fact, they are currently estimated to be used as such by about 14 percent of e-book readers, up from 9 percent in 2015. However, it looks like smartphones are now the most popular secondary reading device.
Back in 2009, 24 percent of the people interviewed by Nielsen said that they use smartphones for complementary reading on the go. In 2015, the percentage grew to 54%.
It's easy to look at he growth of the smartphone and see how the numbers add up. An increasing percentage of people now own smartphones: 84% percent in the US according to a recent study. Since smartphone users tend to keep their phones with them at all times, the phone becomes a handy alternative for finishing a chapter, or even reading a few new ones while on the go.
With large-screened smartphones eating away at the tablet market, there's reason to believe that phones will be the devices that the publishing industry should be focusing on to revive sales.