Reporter accidentally orders a $350 Xbox One while filming Apple Watch review
33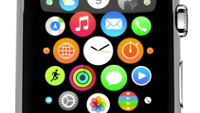 If you have big fingers and own an Apple Watch, you could find your wallet getting accidentally lighter. A reporter for CNET was working on a review of the timepiece and was discussing third party apps available for the device. After a failed attempt to show movie ticket site Fandango in action, the reporter made the fateful decision to open the Amazon app.
The Apple Watch Amazon app uses dictation to navigate, so the reporter decided to check out the Xbox One. Amazon's "One Click Buy" feature is employed on the Apple Watch app, much to the chagrin of the reviewer who wanted to show how he could add the game console to his wish list. "
I could buy it now with One Click
," he said. "
I've got be very, very careful
."
So what happens when you tell your brain not to do something? Quite often you find yourself accidentally doing the very thing that you've warned yourself against. In this case, the purchase button was inadvertently clicked and in the process, a $350 purchase was made. If Amazon officials get a gander at this story, perhaps they will add a button to confirm orders placed on the watch.
While the order for the Xbox was canceled, let this be a warning to Apple Watch users. If you have fat fingers or a brain that likes to sabotage your thoughts, you might not want to put yourself in a situation where a slip of the finger can result in a large purchase made by mistake.
source:
CNET
via
Neowin