After hearing arguments today, Supreme Court leans toward allowing suit against Apple to proceed?
13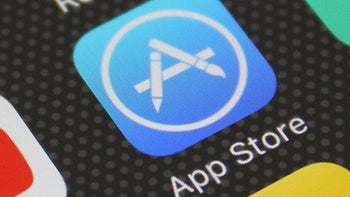 Yesterday, we told you that
the U.S. Supreme Court would be hearing arguments today
on whether to allow a class action suit against Apple to proceed. The suit, originally filled back in 2011, alleges that the Apple App Store is a monopoly since Apple's iOS devices can only install apps from that location. The suit claims that as a result of this monopoly, paid app prices are higher than they should be. Apple says that the app developers are the ones who set the price of their apps; the plaintiffs counter that Apple is to blame because the company takes a 30% cut of an app's revenue.
A report published today by Reuters
says that the Supreme Court is now finished hearing arguments from both sides. Based on questions and comments made by the nine justices, Reuters says that the highest court in the land appears to be in favor of letting the suit proceed against Apple in lower court. Both sides spoke for about an hour in total. Apple was backed by the Trump administration as U.S. Solicitor General Noel Francisco argued in front of the court on behalf of the administration, stating that consumers are not affected by having to purchase apps for iOS devices from the App Store.
Apple's own attorney was questioned vigorously by both conservative and liberal justices. Liberal Justice Elena Kagan said that as far as she was concerned, an iOS user purchasing an app from the App Store "engaged in a one-step transaction with Apple." On the other hand, Chief Justice John Roberts, a conservative, seemed to agree with Apple's position.
The plaintiffs in the class action suit against Apple claim that app developers add Apple's 30% take into the price that consumers pay for apps. Last year, developers took in $26 billion in revenue from the App Store, a 30% gain from 2016. The average price of a paid app in the App Store is $1.