Report: Verizon to buy Yahoo for $5 billion
22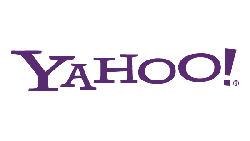 Although it is not a done deal and could still fall apart, those in the know say that Verizon has won the bidding for Yahoo and will make the announcement in a couple of days. The rumored price of the purchase is $5 billion, although the transaction does not include intellectual property. Yahoo's core patents are being sold separately in a transaction that could bring the company hundreds of millions of dollars.
Verizon,
which purchased AOL last year for $4.4 billion
, is looking to position itself as one of the top players in mobile advertising alongside other big names in this space like Google parent Alphabet, and Facebook. Yahoo has a number of web based properties that offer content and useful tools for mobile users.
To claim its prize, Verizon beat out fellow wireless carrier AT&T which had also been involved in the bidding. By one account, Verizon will see an increase of 200 million in the number of online visitors following the closing of the deal. In addition, Verizon should be able to obtain more data which will allow it to make ads more relevant for individual consumers.
If the deal closes, Verizon will own a couple of names that were once gigantic in the early days of the internet. Millions used AOL to get online while Yahoo was the top search engine of that era. The purchase of Yahoo will no doubt leave Yahoo's controversial CEO Marissa Mayer without a job. There is no need hold a bake sale for the Yahoo executive; a golden parachute will probably fatten her bank account by some obscene amount..
:"The buyer who could make the most of these assets has apparently won. No one could get more out of Yahoo's businesses than Verizon."-Roger Entner, analyst, Recon Analytics LLC
source:
Bloomberg