Report: Growth in mobile ads to help global advertising increase by 5.8% in 2015
2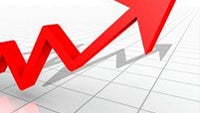 Growth in mobile advertising is expected to help lead the way for spending on global advertising to increase 5.8% in 2015. The report, by ZenithOptimedia, said that ad spending this year will increase by 3.6% to be followed by a jump to 5.3% in 2014. Mobile ad spending will account for 36% of the extra money spent on ads between 2013 and 2016.
Between now and 2016, ZenithOptimedia says that the mobile industry will be both culturally and technologically friendlier to advertisers. But not all ad agencies are are bullish on the future of ad spending. A report published by WPP's GroupM, revised its forecast of 2014 ad spending downward from a gain of 5.1% to a lower gain of 4.6%. For this year, GroupM, which is part of the world's largest ad agency, sees growth of 3.3% in ad spending.
"Mobile technology is creating new opportunities for marketers to connect with consumers...combined with the continued rise of young, dynamic markets, this will spur healthy and sustained growth in global adspend over the next three years."
-Steve King, Chief Executive, ZenithOptimedia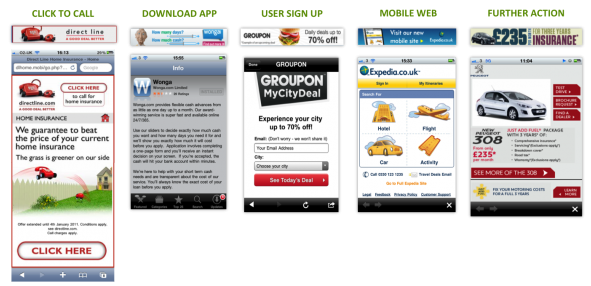 Different types of mobile ads
source:
Reuters
via
TechCrunch