Report: Chinese customers prefer the iPhone 6 Plus to the iPhone 6 by a small margin
22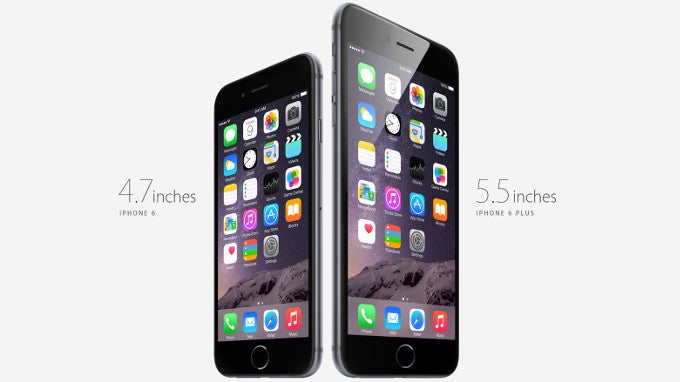 Two days ago
, a report out of Chinese website Feng claimed that cumulative iPhone 6 and iPhone 6 Plus orders have reached 2 million orders, supposedly in just
6 hours.
That's crazy by any standard, though do keep in mind that China's mobile market is gargantuan -- there are over 1.2
billion
subscribers according to the latest stats. Getting back on-topic, a new report from
Tencent
claims to have obtained access to the actual reservation figures for the new iPhones -- at least ones placed through one of China's largest online stores, JD.com.
According to the source, 1,106,379 units of the 4.7-inch iPhone 6 have been pre-ordered, while the 5.5-inch iPhone 6 Plus booked 1,189,083. You read that right -- it would appear that the iPhone 6 Plus may prove to be the more popular option with Chinese consumers, or, at worst, prove an equal or a close contender. As far as we know, there have been no reports of the split in the West, not to mention that the iPhone 6 Plus seems to be in a shorter supply (which would skew the ratio), but our guts say that the 4.7-incher is the more popular choice. In any case, if those figures prove to be true, then we'll have yet another confirmation of the popularity of the phablet form factor, specifically in Asia.
Apple China will start accepting pre-orders for the new iPhones starting October 10, though the country's government-owned carriers have had registrations open for some 48 hours now, and they're evidently not alone.