Report: Apple tops smartphone sales chart in Q3, Samsung gradually catching up
13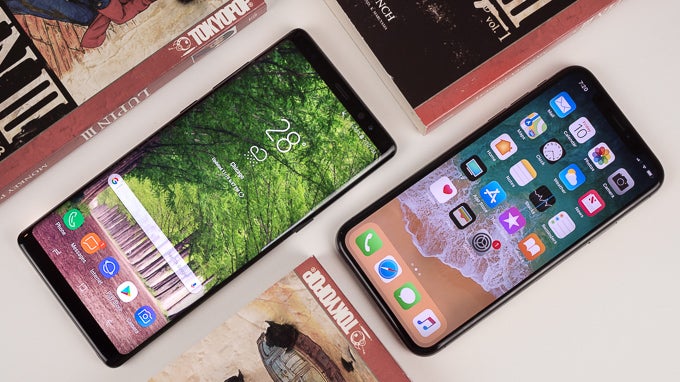 Strategy Analytics has revealed some interesting statistics in its latest report. According to the information which was passed on by
Yonhap
, Apple's smartphone revenues for the third quarter of 2017 represented 32% of the industry's combined total for that period. In terms of operating profit, Apple took up a whopping 69.9% of the market between July and September. Meanwhile, the sales and operating profits of second-placed Samsung stood at respectively 23.1% and 21.8% in Q3.
These numbers show that the difference between the two is rather large, but the Korean company is actually gradually catching up to Tim Cook & Co. Two years ago, the Q3 revenue gap between the two tech giants stood at 15.5 percentage points, while now we're seeing a difference of 8.9%. The gap in operating profits has also shrunk from 66.9 percentage points to 48.1 percentage points over the cited period.
Samsung leads the shipment volume chart with 21.2%, followed by Apple's 11.4%. Strategy Analytics attributes this to Samsung's diversified portfolio and the delayed launch of the iPhone X.