Report: Apple Pay to expand to mobile websites by the end of the year
32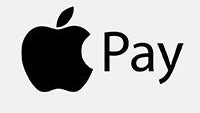 According to insider sources quoted by Re/code, Apple Pay will expand beyond physical retailers and in-app payments by the end of the year. These sources suggest that iPhone and iPad users will be able to use Apple Pay to shop on mobile websites as soon as this holiday season.
Allegedly, Apple Pay for mobile websites will be restricted to iPhones and iPads that come with a TouchID fingerprint reader, which are the same limitations as those put in place for Apple Pay physical store and in-app purchases. The report notes that using Apple Pay to place purchases on mobile websites will only be possible through Apple's own Safari browser.
As per the report, Apple has been considering a possible expansion of the website payment service to its own laptops and desktops, although, at this moment, it's unknown if such a possibility is still on the table.
With the 2016 edition of the WWDC only a few months away, Apple Pay for mobile websites could be officially introduced at Apple's developer conference this upcoming June. However, Re/code's sources say that the official unveiling of the new service is not set in stone just yet.
An expansion of Apple Pay to mobile website shopping would bring Apple's payment service in direct competition with PayPal, a mobile payment platform that more than half of the top 500 online retailers in the US are currently supporting.
Although One Touch, which is PayPal's mobile payment service for websites, only requires a few taps from the user before completing a transaction, Apple Pay is even faster: users just need to tap the fingerprint sensor to authorize a payment. Users don't need to specify a payment method or a shipping address, as this information is provided by Apple Pay.
What do you guys think? Should Apple expand Apple Pay to mobile websites, would you consider it as an alternative to PayPal?