Render of Verizon Ellipsis 10 HD tablet surfaces
3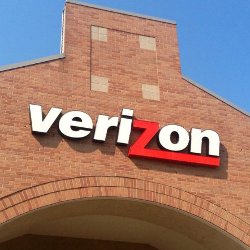 Verizon subscribers might be aware that the nation's largest carrier offers its own Verizon branded line of Android powered tablets. Called the Verizon Ellipsis, the first model was launched in 2013 with a 7-inch display. Since then, Big Red has added 8-inch
and 10-inch versions of the slates
. Last November, it hiked the resolution on the 8-incher from 800 x 1280 to 1200 x 1920, and upgraded the chipset to the Snapdragon 617. It also changed the name to the Verizon Ellipsis 8 HD while jettisoning the older model from its lineup.
Now, it appears that Verizon plans on doing something similar with the
Ellipsis 10
. Tipster extraordinaire Evan Blass has posted a render of the Verizon Ellipsis 10 HD. While no specs were listed, we probably should expect to see an increase in the resolution of the 10.1-inch screen, and an updated chipset driving the slate. The Ellipsis 10 features the Marvell PXA SoC carrying a quad-core 1.5GHz CPU, and the Vivante GC5000 GPU.
The Ellipsis 10 was launched back in November 2015. While tablets don't usually get updated as quickly and as often as smartphones are, the slate is looking a bit long in the tooth. We have no idea when the Ellipsis 10 HD might go on sale, but our tingling spidey sense tells us that a launch might not be that far away.
source:
@evleaks