Reminder: Ting has $100,000 set aside, will pay your ETF if you switch
22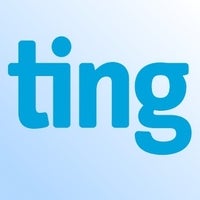 Getting rid of the ball and chain that a wireless carrier burdens you with isn't always easy. In fact, there's a hefty fee one has to pay in order to terminate their 2-year contract early – up to $350 on some occasions.
Yet Ting – a MVNO that operates on the Sprint cellular network, is kicking off a new campaign that aims to make the process as painless as possible. Anyone who is willing to switch to Ting may have their early termination fee reimbursed, and the amount of money will be added to their Ting service credit. Up to $100,000 will be given out, which is enough to cover the full ETF of at least 285 new Ting users.
The $100,000 ETF payout page will go live tomorrow – February 1, so anyone who is willing to drop their current carrier and go prepaid should keep an eye on it. And once the gates are open, you better hurry as you'll have to register your spot before the allocated funds run out in order to qualify for termination fee reimbursement. Then you'll be allowed to either buy a handset from Ting or bring your used Sprint phone, in case you have one. Once you're all set, the money will be credited to your Ting account within two business days.
Want to learn more about Ting's latest campaign? The link below most likely holds the answers to all your questions. Go check it out, see what handset the MVNO has in its catalog, and make sure you take a look at its flexible mobile rates on minutes, texts, and data.