Remembering the Motorola RAZR V3: the phone that redefined beauty & design
24
When we look at today's smartphones, it's pretty impressive how manufacturers are able to cram so much into such a svelte body. Just thinking about all the components that make up a smartphone is mind-boggling on its own, so to fathom how they're able to somehow stuff all of that into a confined space is almost unimaginable. There was a time, however, when smartphones were considered bricks – with many easily eclipsing a thickness of 1 inch. Prior to smartphones even, we had the so-called feature phones that were designed for utility first and foremost, with the design and style taking a back seat. It took one single phone to change all of that. And that phone was none other than the original Motorola RAZR!
If you can remember back to the mid-2000s, then it's almost guaranteed that you're well acquainted with the Motorola RAZR. It seriously redefined things for the better, as phones soon emphasized attractive designs more so than they did in the past. Before its arrival, the vast majority of flip and candy bar styled phones were humongous. You probably wouldn't think that any of them would be considered large, but the RAZR pretty much changed our perception overnight. Similar to the trends we're seeing presently, there was a time when standard phones were designed with bulky bodies, but they eventually would be slimmed down significantly.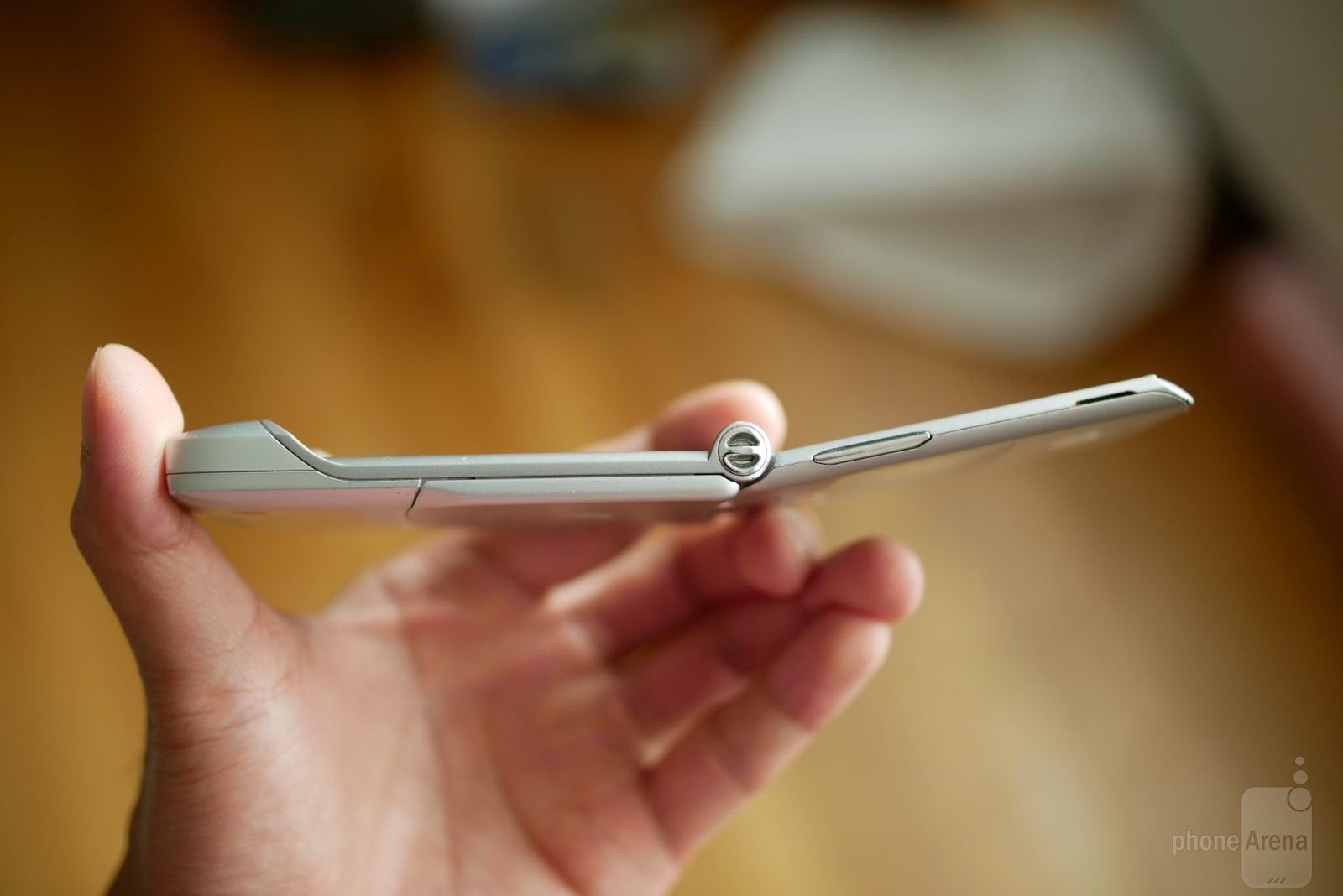 The Motorola RAZR lived up to its name by sporting the skinniest profile in a phone during its time.
What made the Motorola RAZR V3 innovative and groundbreaking was its stunning design. The designers and engineers meticulously combed over every aspect, ensuring that it was going to be a head turner. When the original RAZR was teased back in 2003, and subsequently released in 2004, it turned the phone world upside down with its incredible design – one that had a striking magnesium and aluminum body, complemented by its thin profile. In fact, it had the thinnest profile for a phone at the time, which lived up to its RAZR moniker. Nothing else looked as good! It helped, too, that it featured a few other stunning characteristics.
Another one of them was its electroluminescent keypad, which was a totally different implementation from the backlit dial pads phones were known to incorporate at the time. Quite simply, it was hypnotic in the way that it made the phone appear even more futuristic. On top of that, it featured a beautiful looking color screen, a standard mini USB port, VGA camera, and an external display. During its initial release, the RAZR V3 was highly regarded as a luxury item – sporting an outright price of $650, while fetching for $500 with a 2-year contract. That alone made it a prize of sorts, something that people were striving to get at one point when they had enough money. Back then, $650 for a flip phone was a huge deal, but the premium nature of the RAZR justified that.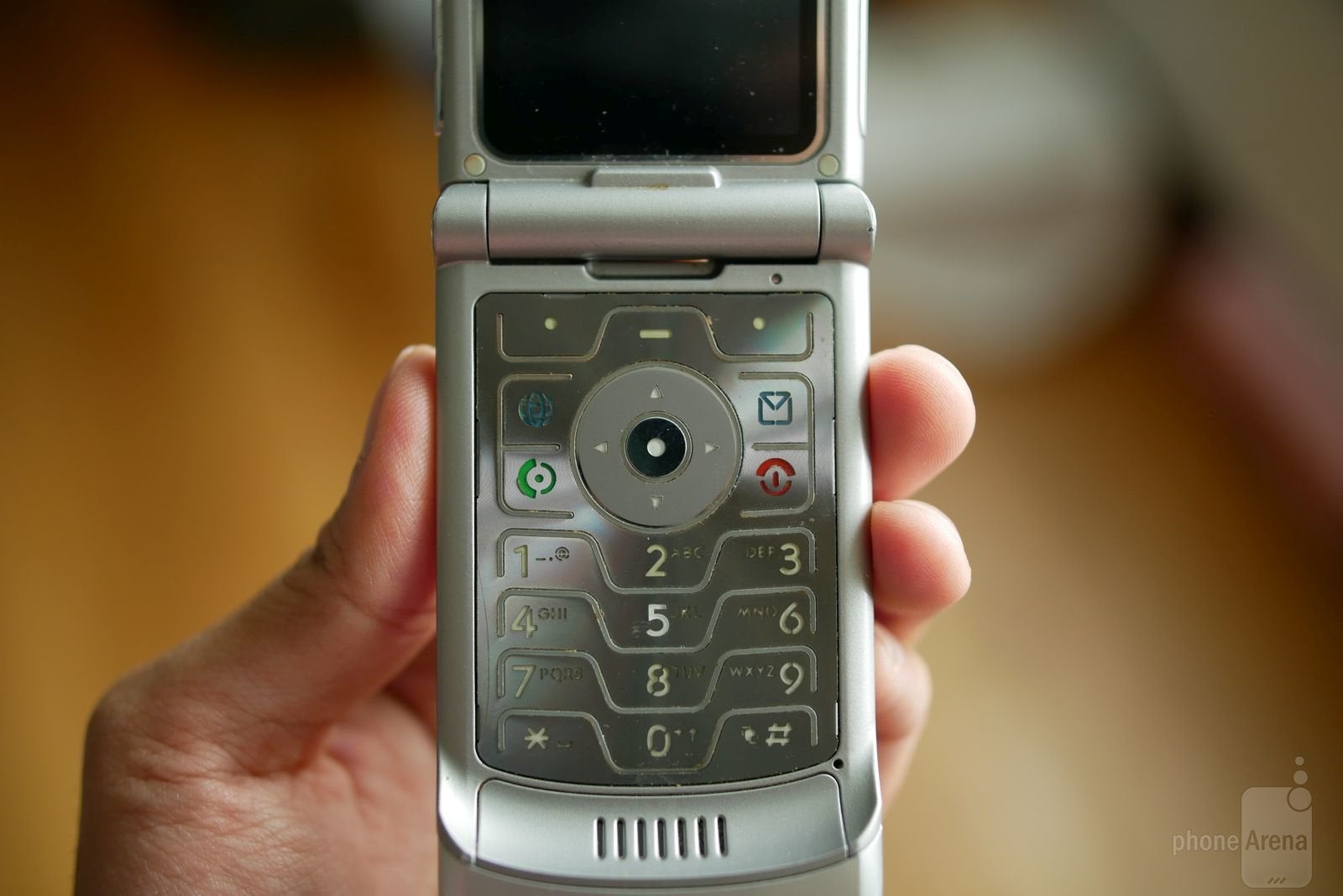 Futuristic even now, the Motorola RAZR's electoluminescent keypad was certainly different from the traditional back-lit dial pads most phones were employing during the mid-2000s.
Over time, we eventually saw a number of variants, but the same recipe still exuded in all of them. Motorola's pride and joy became even more popular when its price subsequently was lowered, which helped it to become the best-selling flip phone of all time. Nowadays, it may be an after-thought for some, or even a nostalgic trip down memory lane thinking back to simpler times with phones, but the Motorola RAZR quite simply made us realize that designs are crucial to a phone's identity. Seriously, it was a phone that was ahead of its time – and that's quite poignant when you compare its designs to some of its contemporaries.

Did you own a RAZR? If so, what were some of your favorite memories about it?