Registration for Google I/O starts today, runs through Friday
2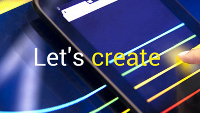 Registration starts today for Google I/O, the annual developer conference put on by the Mountain View tech titan. Considering that tickets had been selling out in under an hour the last two years, Google decided to shake things up
and will institute a lottery process in 2014
. Those interested in attending must register between today at 7pm EDT through Friday at 5pm EDT. To register, you will need to have a Google+ account and authorize the payment for your ticket through Google Wallet. Your payment will not be processed unless your name is selected during the lottery drawing.
The price of the ticket is $900 while students pay only $300. The lottery drawing will take place early next week. Sure, it isn't like winning the Powerball, but if you're a developer or a fan of tech, it might be the next best thing. Google I/O will take place on June 25th and June 26th at the Moscone Center in San Francisco.
If you don't get selected, don't fret.
Google releases a great app every year
, with live feeds from almost every panel. And all you need to pay is the cost of your data plan. If you're using Wi-Fi, well, it's a win-win! And for those who are attending, there is a map that can help you navigate the venue, along with a schedule. Last year, Google added a feature that allowed you to scan attendees' badges to your phone using NFC connectivity, allowing you to network on the fly.
source:
GoogleI/O
via
IntoMobile