Refresh is a scout of an app that does the research before your next meeting
9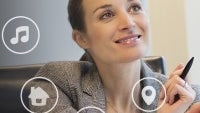 Having a meeting with some high-profile executive? Yes, there's an iOS app for that, and it potentially works for dates, too. Refresh scouts out the person you're about to meet and presents you with various information it gathered from their social network and online presence. The data it collects streams from any communication you've had through Evernote, Gmail, iCloud, Yahoo, and Exchange, in addition to Facebook, Twitter, and LinkedIn. Doing this research yourself while short on time and, presumably, anxious, definitely won't be as effective.
Obviously, there has to be some psychology behind Refresh's seemingly simple functionality. The app's team looked into two types of anxiety that emerge when they are meeting others face to face. The anxiety of remembering happens 15 minutes before a meeting, a conversation, or as many students know - before that dreadful exam, and stems from having to rapidly recall background information. The anxiety of forgetting is the second type, and it explains the post-meeting stage in which your head is so full of information you aren't sure what you managed to actually remember. Not only does Refresh do a good job at refreshing you before facing this two-headed anxiety, it's also able to introduce people to each other and send virtual business cards.
If you are anxious about an upcoming meeting, head over to the App Store and Refresh yourself into a conversation-ready speech machine for free.
Download Refresh:
iOS
via
Digital Trends