Reddit founder openly attacks Twitter hashtags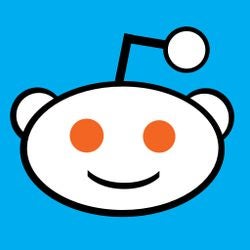 Web Summit 2016 is upon us. And with the high dynamic of the Internet, it's natural that everyone wants a piece of the pie. Such is the case with Reddit's founder Alexis Ohanian, who took the central stage of Web Summit in Lisbon yesterday.
During the "Upvoting and the hidden hand" event, Ohanian decided to openly talk about how his platform is far better than Twitter, when you need a second-screen companion. The blue bird has already established itself as the go-to platform for a lot of people, when it comes to discussion of live events, but the redditor of all redditors has a different opinion on the matter. He said:
Hashtags are one of the greatest farces ever foisted upon us. No one follows them during a live event unless you want to see thousands of people shouting 'goal!' at the same time. The second screen really is happening on Reddit.
Such strong words are bound to raise some eyebrows in Twitter's offices. Perhaps an angry tweet or two might follow. But what makes Ohanian think that his platform is the better second-screen companion? Well, according to his words, it's more than one thing.
First, on Reddit people are organized in subreddits, dedicated to their specific interests, as opposed to Twitter's "open-world" architecture. Anyone can ride a hashtag trend just to promote content which has nothing to do with the hashtag's subject. This would prove a bit harder on Reddit.
Another factor would be that Reddit has algorithms that sort content based on "hotness", upvotes of posts and comments, and recency. Twitter, on the other hand, just presents the most recent tweets at the top and orders the rest below them in chronological order. According to Ohanian, this can be chaotic and difficult to follow.
He also stated that
"the signal to noise ratio is so good"
due to all these factors.
"We're not going to take too many lessons from Twitter,"
he was quoted saying.
It's not surprising that the founder of a social platform is trying to present it as better than its competitors. However, Ohanian used some pretty strong words during the event. Attacking a concept that revolutionized social media as a whole could result in a strong response from Twitter. We have yet to find out if it will really happen, though.
via
BusinessInsider