Razer's Mechanical Case for the iPad Pro shows that the company is taking tablet gaming seriously
13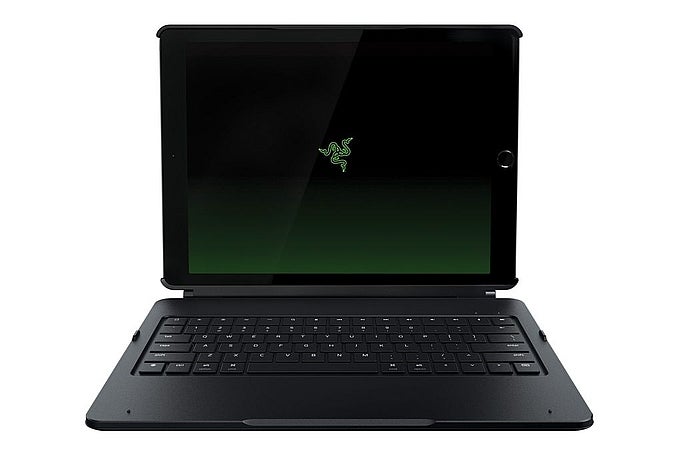 Gaming powerhouse Razer has just announced the Razer Mechanical Case for the 12.9-inch Apple iPad Pro.
Popularly known as a gaming accessory maker, Razer is now apparently taking tablet gaming seriously. This perspective makes sense given how much tablet gaming has evolved in the past few years. In particular, the idea of a mechanical keyboard case seems a perfect match when it comes to large-screened tablets such as the Apple iPad Pro, which are marketed as PC replacements.
Razer's new mechanical case for the iPad Pro consists out of three components: a matte black keyboard, a detachable polycarbonate case, and a metal kickstand.
The matte black keyboard comes with a white backlight and, as the name suggests, is a mechanical keyboard type. According to the manufacturer, the keys require at least 70 grams of force to register a press, which should significantly boost accuracy.
Using the transparent polycarbonate case is optional. However, it works well in conjunction with the relatively thin keyboard to act as a bulkier flip case.
The Razer Mechanical Case connects with the iPad Pro through Bluetooth, not Apple's own Smart Connector. As such, the integrated metal stand is there to support the tablet, it doesn't really facilitate any connections between the slab and Razer's new accessory.
Razer says that its mechanical case for the iPad Pro will last for about 10 hours on a charge with the backlight on and up to 600 hours without it.
Razer's new iPad Pro peripheral is already available for purchase from Apple at a price of $169.99. That's a steep price for an iPad Pro keyboard, but Razer is promising to deliver in terms of quality.
What do you guys think of Razer's keyboard for iPad Pro?