Rawr is a messenger app where you become a virtual 3D avatar and control the weather
4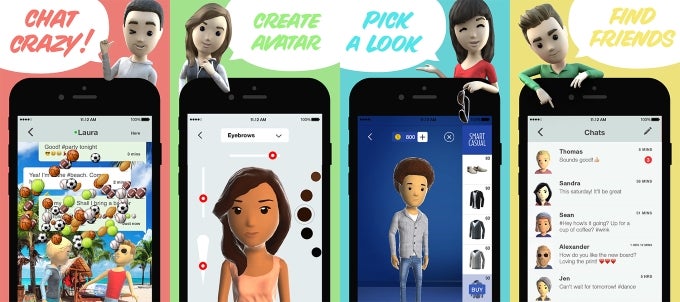 Messenger apps are quite straightforward, right? You get some text, some chat bubbles, some funny and moderately tasteless stickers, the odd perfectly (in)appropriate GIF response...
boooriiiing
! Such apps are dime a dozen nowadays, so we have to commend the folks behind Rawr for trying out something different. This app lets you model a personal 3D avatar in your likeness, drop it in your conversation, and animate it using hashtags.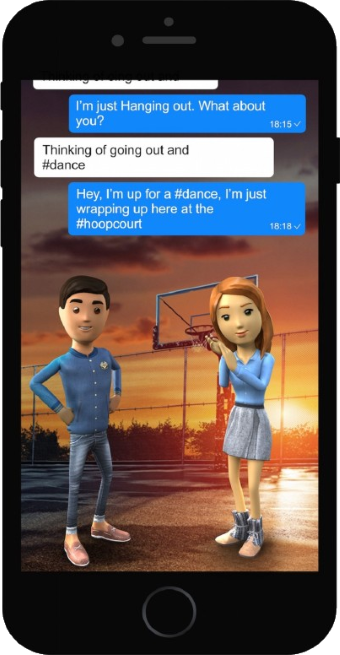 In a way, the avatar performs your message by enacting gestures like hugs, fistbumps, and dances. And seeing your friends' faces in the form of 3D characters they made themselves is as fun as it's always been!
To make messaging even more colorful, Rawr lets you change chat backgrounds with entertaining locations like discos and sunset strips. You can also change the environment by invoking different weather effects and grab new clothing and accessories for your virtual self from the embedded store. Mind you, these cost money – just like in real life. But you get rewarded virtual points for using Rawr anyway, so you don't always have to fork out.
If you can't get your friends to leave Snapchat or WhatsApp to bother with Rawr, the app has a "Globetrotting" feature that lets random strangers chat with one another. Even if you don't have anything worthwile to say, you can still make your animated avatar do something funny and get a laugh. You can also save and share your convos on social media in the form of miniature character stories.
Currently, Rawr is up for free on iOS. An Android version is in the works, scheduled for later this year.
ALSO READ
Recommended Stories