Radiohead's PolyFauna is a beautiful game experience
5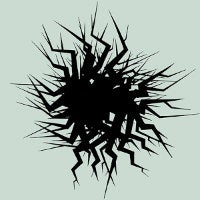 One of the newer trends in gaming has been to remove the "game" part of the equation and simply allow the player to experience whatever the developers have designed, be it a mutable mobius strip (The Stanley Project), a musical world (Proteus), or the strange world of PolyFauna. PolyFauna is "an experimental collaboration" between Radiohead and Universal Everything.
According to the blog post by Radiohead frontman Thom Yorke, the game was "born out of The King of Limbs sessions" and uses the music from the song "Bloom". PolyFauna is a bit more of a game than the others we mentioned, but not by much. It is
motion
-controlled and requires you to really move around, or at least spin (as such, we found the best way to play was sitting in a swivel chair). As you move your phone, the camera in the game pans around the stylized world. You can take pictures or draw on the screen, but the aim is really to follow a red dot. Each time you catch the red dot, the world explodes and reforms into the next setting.
There isn't really anything as far as progression or difficulty changes, but the experience itself is still quite enjoyable. The worlds in the game are beautifully designed, though stark. The still pictures below really don't fully do the visuals justice. It is something you need to see (and hear) to understand. Luckily, the game is available for free on either Android or iOS.