RadioShack slashes $50 off the iPhone 4, iPhone 4S, claims tipster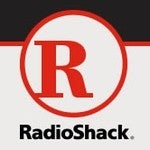 If the tip that was just dropped off in our inbox is correct,
the Apple iPhone 4 and iPhone 4S are to go on sale at RadioShack this week
. Supposedly, the retailer will slash the smartphone's price by $50, regardless of what carrier, color, or model you pick. Furthermore, customers are encouraged to trade in their old devices through the Trade & Save program by RadioShack, the tipster claims. For trading in their old iPhone 3GS 32GB, customers can get up to $105, while an iPhone 4 32GB may be worth up to $160. The funds that the user will get in exchange can be used towards the price of their new iPhone 4 or iPhone 4S. In addition, our source says that the promo will run through the end of June.
But as the case is with every bit of leaked information, it would be wise to first give your local RadioShack store a call. Better make sure the promo is real before driving all the way there only to be disappointed, right?
Thanks for sending this in!