RIM says BlackBerry 10 "can be licensed", doesn't say "will be"
10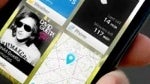 Not too long ago, if you had googled the phrase "BlackBerry licensing", there wouldn't be too much to find on the topic, but recent history hasn't been too kind to RIM, and that phrase has been showing up more and more. Of course, so have the phrases "______ looking to purchase RIM", and "BlackBerry 10 delayed", so that probably tells the whole story.
Still, new RIM CEO Thorsten Heins has been very cagey about the whole thing. Even now in a new interview with
Bloomberg
, Heins talks about how the BlackBerry 10 software is entering the final stages of testing. He goes on to draw parallels between BB10 and the underlying QNX platform, which Heins points out "is already licensed across the automotive sector". Heins flat out says that BlackBerry 10 "can be licensed", which seems pretty definitive, but really isn't.
Of course the software "can be" licensed. Any software can be. Apple "can" license iOS software if it wants to, but that has no bearing as to whether or not Apple
would
ever do it (the answer is: never ever ever.) Android can and is licensed, as is Windows Phone. BlackBerry can be, and given the state of RIM and the almost certain disappointment that BB10 will meet after its oft-delayed release, it seems likely that BlackBerry will be licensed. It would be nice if RIM could admit it.
Recommended Stories