RIM rumored to drop BlackBerry access fee
10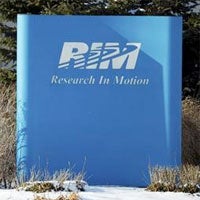 RIM has lost quite a bit of market share to Android and iOS devices over the last few years. As it looks for ways to plug the holes and make its products more appealing, RIM believes that reducing costs may provide some relief.
Currently there is a BlackBerry server access fee that gets passed on to the carriers. A "senior source" spoke to BGR and said the company is looking into dropping that fee. While it would cost the company over $1 billion in revenue a quarter, the hope is that the carriers would increase sales of BlackBerry devices.
While competitive pricing is a factor in any sales environment, it doesn't seem like a price break is going to be enough to sway the hordes of Android and iOS fans that already know what they want in a device. It may help in the situations where a customer enters a store with the intention of being "sold" a device by a salesperson, but it doesn't seem like a cure all.
source:
Electronista