RIM positioning their tablet to be a companion device?
1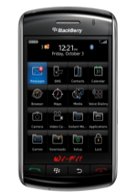 Tablets seem to be all the rage right now, but as we've
reported
, RIM has also decided to take a plunge into this newly found category that looks to have a profitable future ahead of it. The latest pieces of information, according to BGR, is that the confirmed 8.9" tablet is being positioned as a "companion" device – meaning that it will not have any built-in cellular radios, but rather, stay connected to your BlackBerry via Bluetooth or Wi-Fi. When it comes down to a release date, it's rumored that RIM is in the process of expediting its development in order to meet an earlier release time line by hopefully before December. And it's being heard that RIM has been in the works for a long time with a monochrome tablet version even before Apple officially announced the iPad. Furthermore, this tablet will have a huge focus on its multimedia abilities for things like e-books, email, web browsing, and viewing media content. We're thinking that they're trying to branch out to target other demographics to ensure that the product will have a wide range of people to target when it's finally available, but regular BlackBerry users will probably feel comfy right from the start.
source:
BGR