RIM invested 1.4 billion into R&D in 2010
7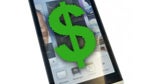 Research in Motion invested nearly $1.4 billion on research and development last year
, the largest corporate R&D investment in Canada for the second year in a row. In 2009 RIM invested $1.1 billion into R&D. That's a similar amount to the $1.3 billion that Apple invested in research in 2009. In general the perception is that Apple has been more effective at leveraging their investment; Apple saw rising profits and market share during that time period, while RIM has been shedding market share and stock value.
Apple's R&D numbers are for their entire product line, which includes desktop computers, laptops, portable media players, and Apple TV. Both companies are developing two different operating systems, although Apple's OSX and iOS are both ongoing product lines while the work RIM put into their mobile BlackBerry OS the last year was largely a stopgap until their QNX-based BBX could make it to market.
This isn't an entirely fair comparison; Apple was disrupting the smartphone market and creating a new market for tablets, while RIM had to switch strategies mid-stream in the shift to BBX.
Attempting to prop up old older product lines while re-drawing your road map is always a more cost-intensive proposition.
Clearly RIM is investing a lot of coin to try and change their market position. Their execution on the first iteration of BBX - the poorly-received
PlayBook
- left something to be desired. Market share for BlackBerry handsets has continued to drop in 2011, so for their sake let's hope that the new BBX phones will be worth all that time, money, and effort.
source:
Re$earch Infosource
via
BlackBerryOS