Qualcomm unit to help Chinese smartphone companies make sales overseas
5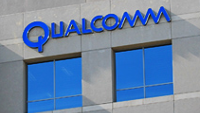 As the Chinese government continues to spend money helping local chip makers stay competitive in the smartphone market, U.S. companies like Qualcomm and Intel are opening branches in China, promising to help Chinese phone makers sell their wares outside of the region. Last quarter, Qualcomm opened an office in Shenzhen that looks to connect companies like Huawei and Xiaomi, and other not so famous names, with global markets.
Ironically it was complaints from some of these same phone manufacturers about Qualcomm's' pricing that led to a investigation in China. The Chinese government ruled that Qualcomm had violated antitrust laws in the country. The chipmaker decided to settle for $975 million and reduced the amount of royalties it collects from Chinese smartphone manufacturers using its chips to sell handsets in that country.
Now that it has settled with the Chinese government, Qualcomm has been trying to show its face more in the country. It has announced a $150 million fund to be used for investments in Chinese start-ups. In addition, one Qualcomm executive danced in Beijing with Sesame Street characters in order to teach children in China about mobile road safety.
U.S. tech firms have been looked at with a suspicious eye ever since Eric Snowden said that U.S. exported IT equipment was used by U.S. agencies like the CIA to spy on foreign governments. Trying to clear the reputation of U.S. tech firms overseas is hard to do, but is more important than ever to a company like Qualcomm,
which has lost a large chunk of the business it used to get from Samsung
. Worries about the Snapdragon 810 overheating led Samsung to turn to its own home grown chips to power its new flagship models.
Qualcomm is hoping it can take some of the Chinese manufacturers that use its Snapdragon chipsets and introduce these companies to a new audience overseas. That could help Qualcomm recoup some of the business that it lost from Samsung, and then some.
"One of the things we are doing that is new is a significant refocusing of our efforts on supporting our Chinese customers to export out of China."-Jeff Lorbeck, Senior VP, Qualcomm
source:
WSJ
Recommended Stories