Qualcomm says new 2K resolution smartphones are coming full speed ahead
26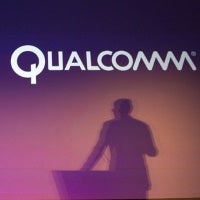 Ultra-high resolution display lovers, rejoice! According to your faithful Qualcomm, whose chipsets have made shooting and streaming 4K video possible on your smartphones possible, there will be many more 2K resolution handsets coming around the block. Speaking to TrustedReviews, Qualcomm VP of Marketing Tim McDonaugh said that we will
"see more 2K displays on handsets really soon"
. He didn't mention which manufacturers will be riding the high-res ship, but he did acknowledge that
"China as a market tends to be very specs-driven, so there are tonnes of 2K phones available there already, and of course the LG G3 is 2K."
Well, "tonnes" is stretching it a little bit, but Mr. McDonaugh is right for the most part. While his statements are purposefully vague, we interpret them as a hint that 2K screens will be the norm in flagship smartphones this year. Which will be pretty terrific, seeing that the technology to ensure their adequate performance and battery life is already on the market. Then again, executives from HTC, Huawei, and Sony have openly spoken against 1440x2560 resolution displays and their questionable worth. Then again, Qualcomm used to preach against octa-core processors while MediaTek was flaunting them, but before long, the Snapdragon 810 and Snapdragon 615 became reality.
As display vendors such as Samsung have perfected 2K displays and are cooking up 4K displays for production as early as next year, McDonaugh didn't escape the question of whether the next resolution tier is coming. He admitted that
"we still have to figure out the form factor where there is a true user benefit for 4K [resolution]
", adding that
"4K screens are moving more quickly on tablets"
while "phones are probably more in the future". With most of you around here having experienced a 2K display in person, we believe we can all agree that 4K on smartphones will be quite overkill for anything other than watching ultra high-resolution content in native resolution.