Qualcomm quarterly earnings fall slightly, although device shipments grow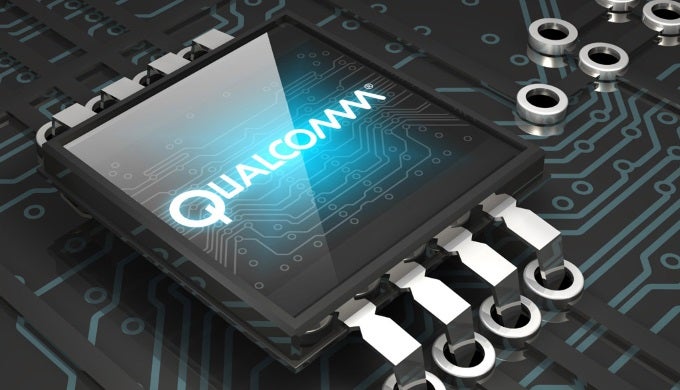 American chipmaking and licensing powerhouse Qualcomm published its earnings report for the second quarter of its fiscal year, that is the time between January 1, 2016 to March 31, 2016. It was a somewhat slow quarter for the company's chip selling business, with $5.6 billion in revenue that's down from $5.8 billion in the first quarter and $6.9 billion in Q2 2015. But it has to be taken into account that devices using the Snapdragon 820, its flagship product, didn't start volume sales until the end of March (
Galaxy S7
&
S7 edge
) and early April (
LG G5
, Xiaomi Mi5 Pro), while the HTC 10 is yet to ship. Even with these timings into account, 3G/4G device sales stand between 335 to 339 million, up from 307 to 311 million last quarter but down from 384 to 388 million last year.
CEO Steve Mollenkopf commented that quarterly performance has been
"stronger than expected"
and the company is pleased with its new license deals in China, as well as the successful resolution of a dispute with LG Electronics. In January, LG claimed it had to pay unfairly high royalties to Qualcomm under a patent licensing deal and went on to seek compensation before agreeing to dismiss the arbitration with prejudice. This is an especially welcome development, for it will let the chipmaker include more than $200 million in revenue it deferred due to the dispute and won't strain Qualcomm and LG's business relationship any further.
Qualcomm is on track to recover from the difficult 2015 it had.
Feeling positive about its quarterly performance, the company looks forward to
"building momentum into the second half of fiscal 2016,"
and recuperating from last year's poor showing which saw Samsung, a high-profile Qualcomm customer and current manufacturing partner, abandon its leading product at the time, the Snapdragon 810, in favor of its in-house developed Exynos chip for the best-selling Galaxy S devices.
Moreover, the 810 tarnished Qualcomm's pristine reputation with its thermal throttling problems, the result of having to quickly put together a premium 64-bit SoC with off-the-shelf ARM cores under pressure from customers. But the Snapdragon 820 that followed, complete with custom 64-bit Kryo cores, seems to be making everyone happy with its performance so far – that is Qualcomm, device makers, tech journalists and end users alike!
Having such a strong product to offer, chances are the company will recover swiftly in 2016, although the saturated high-end smartphone market will inevitably lead to a decrease in Snapdragon 820-powered device shipments. Still, Qualcomm has other quality products for its chip-making business to lean on, and its license department doesn't seem to be in danger of losing profit anytime soon.
source:
Qualcomm
via
Android Headlines
,
WSJ