Qualcomm executive: 30 smartphones based on the Snapdragon 820 are currently in the planning phase
21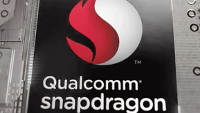 In the past month or so, there has been a lot of talk about the upcoming Qualcomm Snapdragon 820. Between Qualcomm's fragmented unveiling of the chipset's hardware specifications and unofficial reports which claim that Samsung is already busy testing and
optimizing the Snapdragon 820
for next year's Samsung Galaxy S7, the Snapdragon 820 is drawing a lot of attention these days. In fact, the chip is shaping up to the one of the most important pieces of silicon to ever come out of Qualcomm's labs, especially following the disappointing thermal performance of the current-gen Snapdragon 810.
According to a new report from China, Qualcomm President Frank Meng has recently revealed that multiple smartphone manufacturers from around the world have shown interest in using the upcoming Snapdragon 820. Meng said that no less than 30 smartphone models based on the Snapdragon 820 are currently in the planning and design phase.
Meng did not mention any particular smartphone makers but given that most high-end smartphones use Snapdragon chips, there's reason to believe that companies such as Sony, HTC, LG, Xiaomi, ZTE, and many others have their eyes set on the Snapdragon 820.
According to previous rumors, Qualcomm will start sending
Snapdragon 820 samples to smartphone makers in October
. As always, once manufacturers start test-driving the new chip, we'll probably start witnessing various leaks that hint at Snapdragon 820-powered smartphones.
As revealed by Qualcomm, the Snapdragon 820 will come with new custom CPU cores, a significantly improved
Adreno 530 GPU
, a
new Hexagon 680 DSP chip
, as well as
native anti-malware protection
. Sources suggest that the Snapdragon 820 will be manufactured using Samsung's 14nm FinFET technology, which might help alleviate the overheating problems that we've witnessed on multiple Snapdragon 810-based smartphones.
Recommended Stories