Snapdragon 820 official details surface: Qualcomm talks new ISP, promises 40% graphics boost with Adreno 530 GPU
60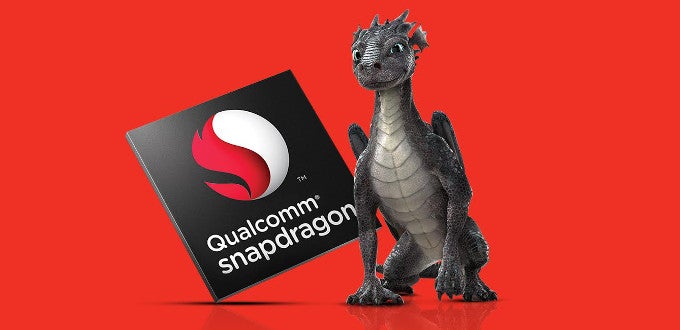 The Qualcomm Snapdragon 820 is the high-end chip you've been waiting for: after the huge fiasco with the Snapdragon 810 system chip and all the initial overheating issues, Qualcomm has been hard at work on the new Snapdragon 820 and divulges the first details about graphics performance and the new image signal processor (ISP).
Sadly, Qualcomm is still not ready to give out details about the CPU inside the new Snapdragon 820 SoC, but we're looking to hearing more about it in the not so distant future. Keep in mind that the Snapdragon 820 is expected to be the first chip to feature a custom 64-bit core by Qualcomm rather than a pure Cortex A series design, as in the company's current 64-bit lineup.
Adreno 530 GPU
The first figure that you should know about the graphics performance of the Adreno 530 GPU in the Snapdragon 820 is "40% increase". This is the average advantage gained over the Adreno 430 GPU in the Snapdragon 810, when looking at averages of top graphics benchmarks. At the same time this 40% boost in performance comes with a sweet 40% drop in power usage thanks to new power gating that allows the GPU to go faster to idle modes and save energy.
In terms of APIs, the Adreno 530 will support OpenGL ES 3.1 and the Android Extension Pack. On some platforms, support for the newer OpenGL ES 3.2 is also expected, and - naturally - you have backwards compatibility with OpenGL 2.0 and Renderscript for GPGPU processing advantages. Video processing as one particularly compute intensive implementation will get a huge boost in performance.
Speaking of video, it's worth noting that the new chip will be able to output to 4K monitors with a 60 frames per second speeds (via HDMI 2.0 support and a wire), and it will also be able to wirelessly stream 4K at 30fps.
New Spectra image signal processor
The new Spectra ISP coming with the Snapdragon 820 allows for better image quality. That's a pretty vague statement, though, so that's why Qualcomm is illustrating this with a very particular image showing how the new ISP is able to capture and squeeze out more dynamics from a scene. The ISP can now handle multi-camera setups with up to three sensors working simultaneously, and the maximum supported resolution is 25 megapixels with video recorded at 30fps at max resolution.
The more detail-oriented photography enthusiasts should be happy to see enhanced de-mosaicing on the Spectra ISP, as well as improved hybrid auto-focus framework, more natural skin tones, and more.
In conclusion, we should clarify that the Snapdragon 820 is expected to be built on TSMC's new 16nm FinFET process and ship on actual devices in the beginning of 2016. By then, we'd already seen what the new Apple A9 and new Exynos 7 series chips look like.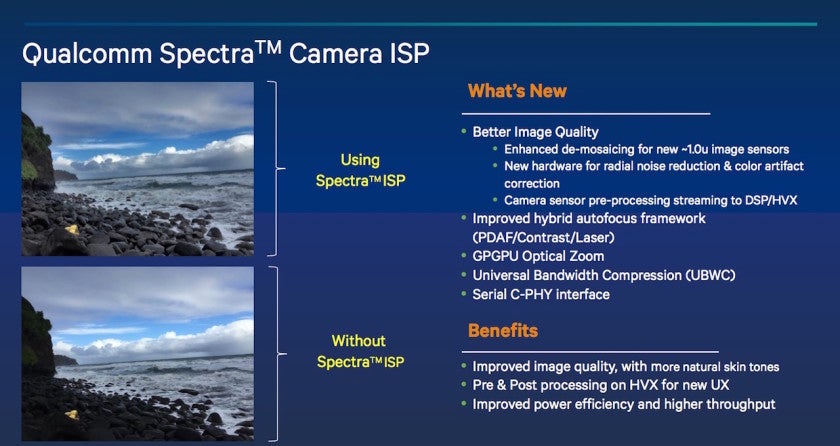 Spectra ISP details